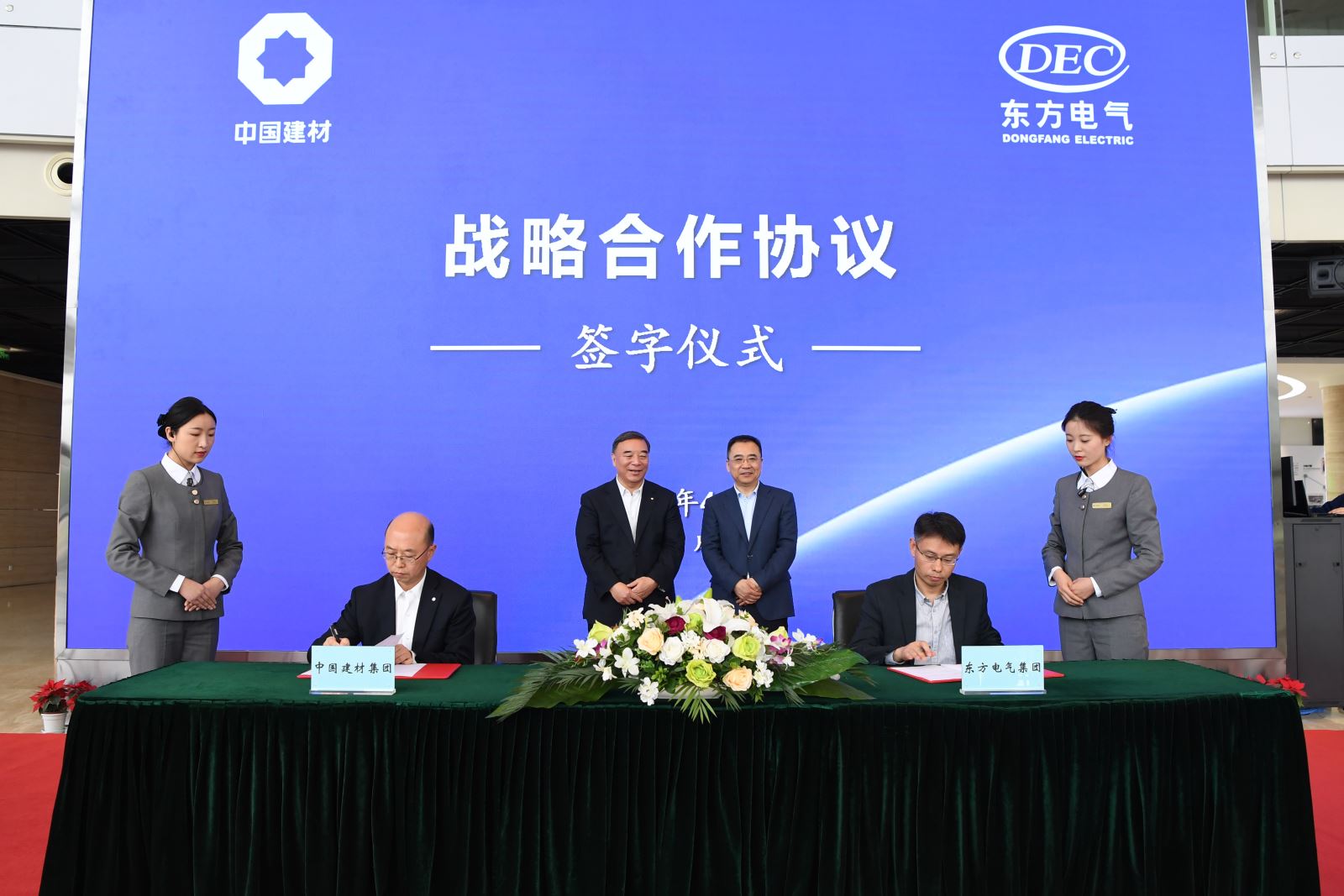 In April 17th, China Building Materials Group and Dongfang Electric Group signed a strategic cooperation agreement in Chengdu. Song Zhiping, party secretary and chairman of China Building Materials Group, and Zou Lei, chairman and chairman of Dongfang Electric group Party group, witnessed the signing ceremony. Bai Yong, member of the Standing Committee and deputy general manager of the China National Building Materials Group, member of the Party group and chief accountant of Dongfang Electric Group, respectively signed the strategic cooperation agreement on behalf of both sides. Xu Peng, member of the Party group and deputy general manager of Dongfang Electric Group, presided over the signing ceremony. According to the agreement, the two sides will further strengthen cooperation in the fields of wind power, energy saving, environmental protection, new materials, international operation and capital operation, and carry out the idea of "strong alliance" and "win-win cooperation" among the central enterprises, which will help the two sides achieve greater success in serving the country's major strategic plan and building a world class enterprise with global competitiveness.
Before the signing ceremony, the two sides held friendly discussions. Zou Lei introduced the development of Dongfang Electric Group, indicating that the two sides have maintained a very good cooperative relationship for a long time. They hope to play their respective advantages in the future, carry out deep cooperation in various forms, and work hand in hand to realize the high quality development in the new era and set up a good example for the cooperation between the central enterprises. Song Zhiping introduced the production and operation of the China Building Materials Group, indicating that both sides have a long history of cooperation and profound friendship. China Building Materials Group will go all out to explore opportunities for cooperation with Dongfang Electric Group, and implement strategic cooperation to achieve win-win development.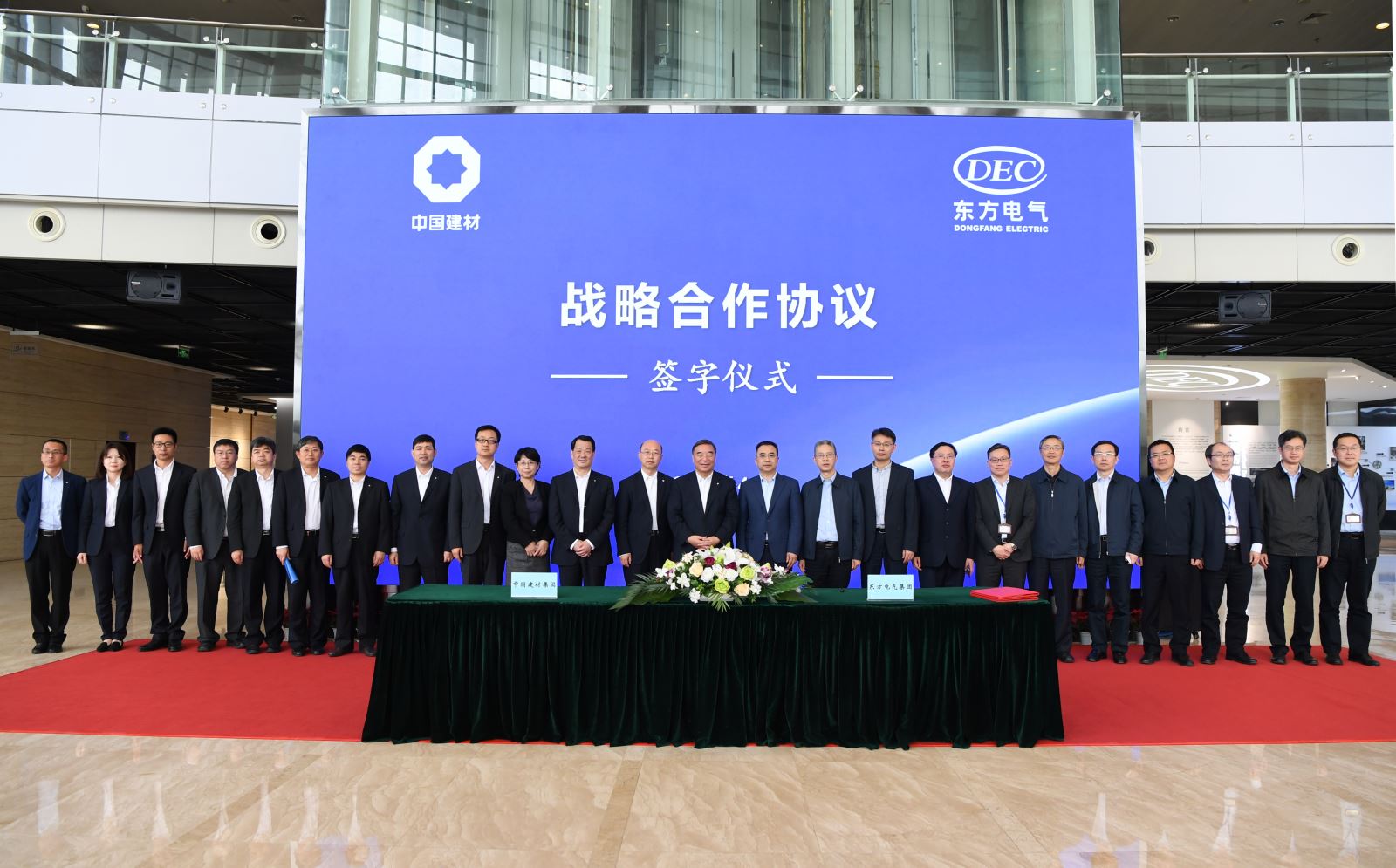 Peng Shou, assistant general manager of China Building Materials Group and Secretary General of the board of directors, general manager and assistant general manager of investment development department, Wei Shan Shan, President of China building materials and Kasen technology general manager, group board office, enterprise management department, Kasen technology, southwest cement, Zhongguo boulders, Zhongfu Lianzhong, Zhongcai technology, China building materials information new energy related person, Dongfang Electric Co., Ltd. Gas group planning and development department, marketing department, Central Research Institute, renewable energy and new materials division, Dongfang Electric machinery, Dongfang Steam Turbine, Dongfang Boiler, Dongfeng wind power, Dongfang International, e semi office, Dongshu new material responsible person attended the signing ceremony.