In order to thoroughly implement general secretary Xi Jinping's important discussion on poverty alleviation work and implement the important strategic plan of the CPC Central Committee and the State Council on winning the battle against poverty, in accordance with the group's annual fixed-point assistance program, in from April 20th to 25th, China Building Materials Group launched the "China building materials good construction public interest volunteer action" campaign in the Zhaotong District of Yunnan Province, and organized volunteer medicine. She was born in Zhaotong Zhaoyang District, Yongshan county and Suijiang county to carry out voluntary medical consultation. Song Zhiping, Secretary of the Party committee and chairman of the group, attached great importance to and put forward demands. Sun Lishi, deputy secretary of the Party committee, Wu Shixiong, executive vice chairman of the china volunteer service foundation, Ling Feng, director of the Volunteer Committee of Chinese Medical Doctor Association, Zhang Shaoxiong, and Zhang Shaoxiong, director of the Standing Committee of the Zhaotong Municipal People's Congress, attended the launching ceremony and related activities.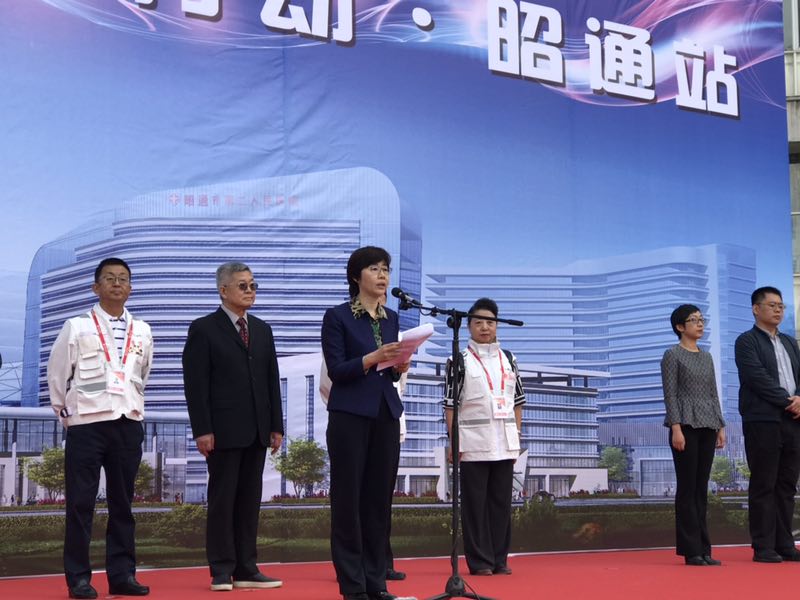 Speaking on behalf of the group, Sun Li Shi pointed out that China Building Materials Group, as a central enterprise, actively fulfilled its social responsibilities and insisted that it should be a major political task in tackling poverty alleviation in designated areas. With the outstanding problems such as "two worries and Three Guarantees", the Chinese group was determined to fight against poverty effectively. We must adhere to the basic strategy of precision poverty alleviation and accurate poverty alleviation, constantly increase funding support efforts, select outstanding cadres to work in poverty alleviation villages and villages, and closely explore the "six major strategies" for people's livelihood, industry, employment, health care, education, and electronic business assistance, and actively explore new models of fixed point assistance. We should continue to regard health and poverty alleviation as an important part of poverty alleviation work. We should actively invest in helping hospitals to build hospitals and purchase medical devices for the designated areas in Zhaotong. The volunteer medical action is a vivid practice for the group to help the poor in tackling difficulties and help them in the area. It is also part of the overall assistance program.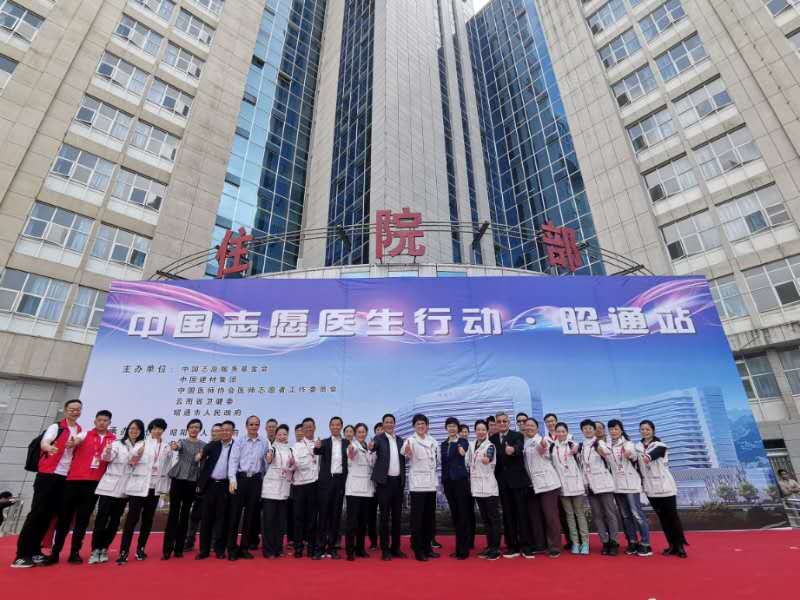 "China Building Materials good construction public welfare china volunteer doctor action" is sponsored by China building materials charity foundation, china volunteer service foundation and Chinese Medical Doctor Association Volunteer Committee. Ling Feng, director of the famous department of Neurosurgery expert in China, led a team of 26 medical experts and technical backbone from Beijing Hospital, Capital Medical University Xuanwu hospital, Huazhong University of Science and Technology Affiliated Hospital and so on. They went to four cities, counties, townships and villages in Zhaotong, and went to Zhaoyang District, Yongshan county and Suijiang county to carry out 4 days of volunteer service, health and health topics. Seat, medical service demand investigation, hospital department teaching and ward rounds, basic level Chinese medicine appropriate technology training, construction of expert workstation and other activities. The activity for the poverty-stricken areas of the masses of nearly 1500 people, 7 on-site surgery, medical lectures 6 audience 1300 people, Chinese medicine appropriate technology 3 days training 280 village doctors, hospital ward ward rounds of teaching nearly 1000 people, in the local hospital set up 12 expert personal workstation.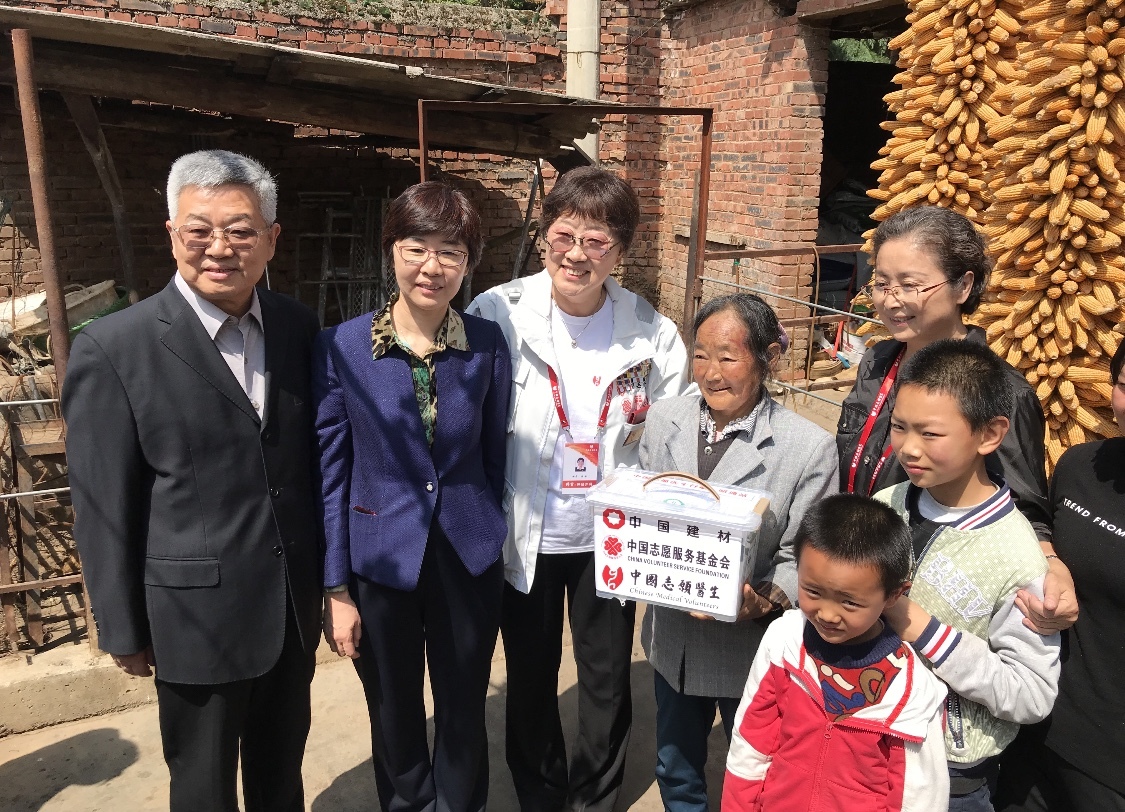 Through the free clinic activities, the masses of people in poor areas are sitting at the door to enjoy high-quality medical services, conveying the genuine concern of general secretary Xi Jinping and the Central Committee to the poverty-stricken areas to the hearts of the needy masses. At the same time, it effectively enhanced the group's ability to diagnose and cure the county hospitals and the health management level of the masses, leaving a medical team never to be taken away.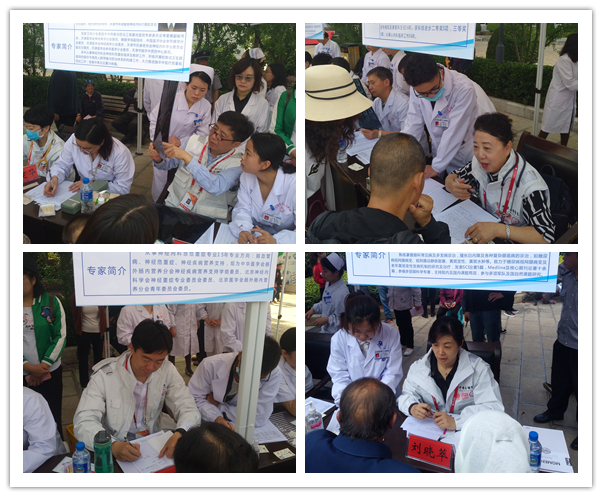 Xu Jin, Deputy Secretary General of the china volunteer service foundation, Zhang Zhenglin, Minister of fund management, Cao Hongxin, Wang Wenqing, deputy director of the Chinese Medical Doctor Association Volunteer Committee, Yunnan provincial poverty Alleviation Office, Wei Jian Committee, Zhaotong Municipal Committee, vice mayor Cai Hong, vice mayor Wu Jing, and the group Poverty Alleviation Office and other leaders took part in the activities.