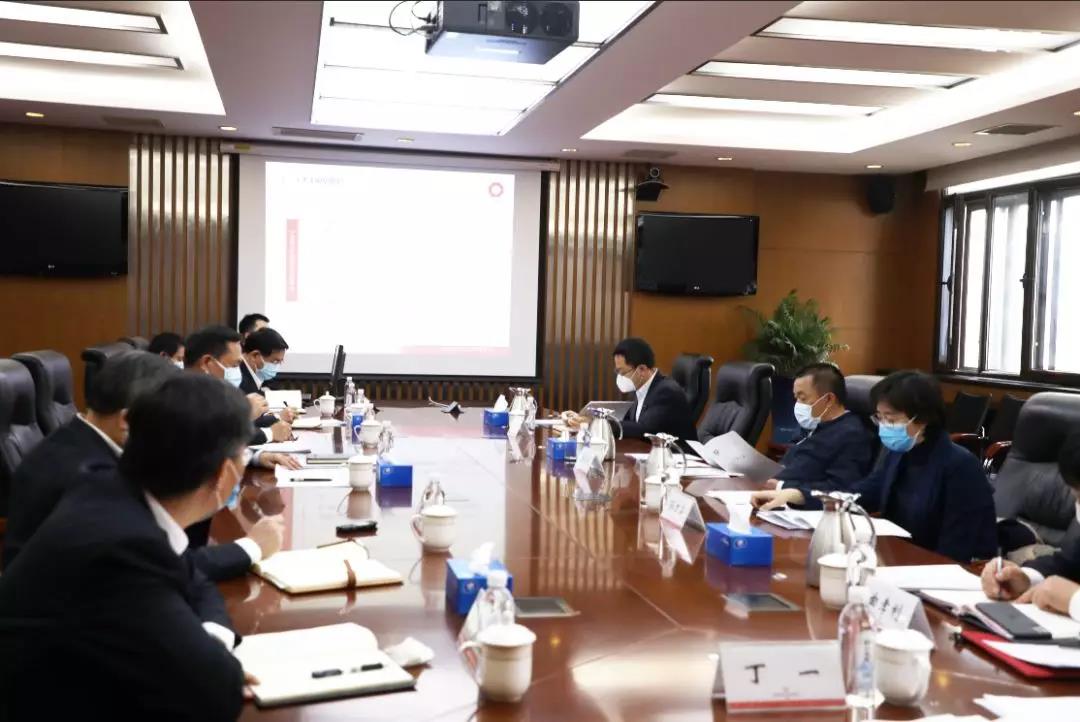 In March 6th, Cao Jianglin, general manager of China Building Materials Group, went to the Geological Prospecting Center for research and guidance, and Sun Li, deputy secretary of the group's Party committee, took part in the investigation. Wu Yan, Secretary of the Party committee and director of the Geological Prospecting Center, made a report on epidemic prevention and control, resumption of production, production and operation, and enterprise reform.
Cao Jianglin fully affirmed the current work and achievements made by the Geological Prospecting Center, and put forward specific requirements for the next step: first, we must grasp the epidemic prevention and control, bear in mind the main responsibility, and implement the relevant requirements of the government's epidemic prevention and control. Two, to grasp the strategic direction, the key is to make a strategic landing and ensure steady development through basic protection, project planning, detailed planning and capital seeking. Three, we must grasp growth and ensure that we should orderly promote the resumption of work and resume production under the premise of scientific and epidemic prevention, and strive to maintain a stable and orderly production and operation activities, so as to ensure the completion of the tasks assigned by the group. Four, we must strengthen the party building, uphold the leadership of the party, implement the requirements of the party's construction work, and achieve a party building and operation account.
Sun Lishi put forward specific requirements in terms of politics, development, solidarity, good party conduct, clean government and epidemic prevention and control. He asked the Geological Prospecting Center to integrate ideas and actions into the decisions of the Party committee of the party, take the development of high quality as the main line, and make every effort to do a good job in epidemic prevention and control, production and operation, and Party building.

Assistant General Manager of the group, general manager of strategic development department Wei Lu Shan, general manager of finance department Qu Xiao Li, responsible comrades of human resources department, leading members of the Geological Prospecting Center and heads of relevant departments of the headquarters attended the meeting.